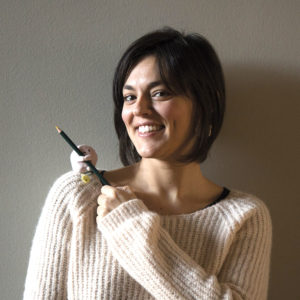 I'm a graphic designer and illustrator based in Milan.
My studio is filled with colors, brushes, pencils, sketch pads and children books. In the wintertime, a cup of tea is badly needed on my desk.
I love cats, succulents, ceramic pots, butter cookies, red wine and cheese. I hate bad manners and mosquitos.
I spend my free time cooking, reading, travelling, meeting people and listening to their stories.
If you enjoy my works and you want to collab, please contact me: I'm open to creative partnerships, commissioned works and new projects.
Write to
d.ievolella@gmail.com